How to start a wood pellet business?
In brief, to start a wood pellet business, you need to have stable supply of biomass materials, you should own or rent enough place to build a wood pellet workshop, and you need a complete set of wood pellet production equipment. Besides, you should take into account the electric power consumption, the labor cost, and the transportation cost.
Raw material sources
If you are a farm owner, you have easy access to abundant agriculture waste, such as crop straw, rice husk, grass, hay, cotton stalk, maize stalk, etc. If you manage a forest, you are easy to obtain leaves, branches, barks, bamboo, and other wood waste. If you operate a wood processing plant, furniture factory, or a timber mill, you will have much sawdust, wood powder, wood shaving, wood chips, etc. If you own a sugarcane or oil palm plantation, you will have huge amount of bagasse or EFB that can be made into pellets.
Also, you can buy biomass materials from the factories and plants mentioned above. In this regard, you need to take into account the transportation cost. You'd better select the location near the biomass material source.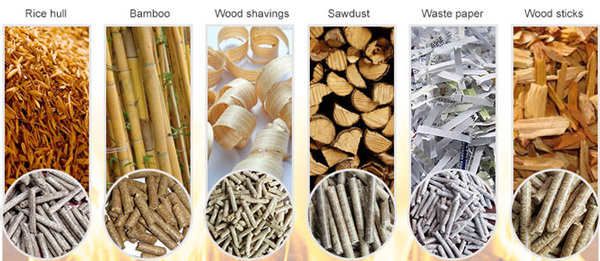 Workshop building
The workshop should be large enough to deposit raw materials and hold wood pellet manufacturing equipment. To ensure continuous production, you should deposit raw materials at least for 15 days' production. The raw material warehouse should have ceilings and quarantine measures to prevent rain, thunder, wind, and fire.
The size of the workshop is determined by the design of wood pellet plant. According to different production capacity and equipment, the land occupation varies a lot. You'd better consult the sales representatives for specific advices.
After confirming the size of the workshop, you can choose the location. To make full advantages of the regional advantages, you should consider the rent, electricity and water price, local policy, the distance from raw materials and markets.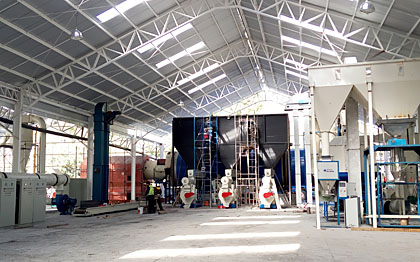 Pellet manufacturing equipment
Crushing equipment
The crushing equipment serve to crush the raw materials into small size. It includes hammer mill, wood pulverizer, disc chipper, and drum chipper. For fine materials like sawdust and wood powder, this process is not necessary. If the size of raw materials is under 30mm, you can directly use hammer mills or wood pulverizers to reduce the size to 3-5mm. If the raw material size is larger than 30mm, you need to crush them into chips with disc chippers or drum chippers.
Conveying equipment
To transmit the crushed raw materials to the next equipment, we need a screw conveyor. Besides, scraper conveyor is used to transmit produced wood pellets. Conveyors serves as the connection part between different processing equipment.
Drying machine
The raw materials for making wood pellets should have the moisture content between 15% and 20%. Drum dryer has large size, high automation, and high efficiency, while airflow dryer has low cost, small size, and good drying effects.
Wood pellet machine
Pellet machine can make biomass materials into wood pellets. Generally, it has 2 types. Flat die pellet mill has small size, light weight, low cost, but the production is usually under 1t/h. Ring die pellet machine is suitable for scale production, with large size and high cost. But owing to the high efficiency of ring die pellet machines, the unit production cost and power consumption is relatively low. In a wood pellet plant, we can combine several wood pellet machine to double the production capacity.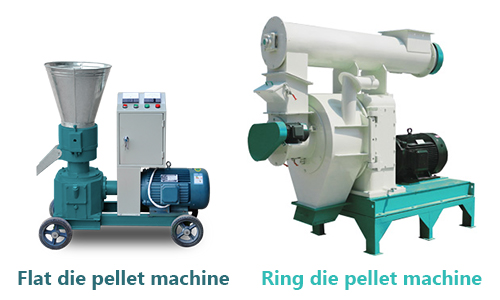 Pellet cooler
The newly produced pellets from the wood pellet machine are hot. A counter-flow pellet cooler can cool the wood pellets to room temperature, and increase their hardness and lower the moisture content. This is an necessary process for packing in bags.
Pellet packaging machine
The wood pellets need to be bagged, stored or transported to the customers. Pellet packing machine can realize quantitative packing automatically. It has the function of weighing, packing, transmission and sewing. You'd better choose water proof bags, for the wood pellets will be useless once they get damp.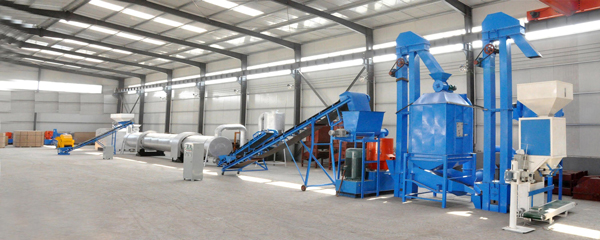 All equipment in a wood pellet production line
Silo storage
Sometimes the wood pellets are stored and transported in bulks. They are transmitted to the silos by belt conveyors and elevators, and transported to customers by trucks. In this case, you have to build a steel silo to deposit the wood pellets.
Operating cost
Besides the cost of raw materials, workshop, and equipment, you should consider the operating cost, including the power consumption, equipment maintenance, storage and transportation, labor cost, local policies, etc. Generally, the larger the production capacity, the lower the unit cost, and the higher the scale benefits.
Set target market
At last, you should set the target market and make thorough market research. Europe and North America are the major wood pellet market, while Korean and Japan are rising market. Wood pellets are usually used in home heating stoves and biomass power generation. The domestic wood pellet market is affected by the price of oil, gas, and the winter temperature, while the industrial wood pellet market is influenced by the environment protection policy.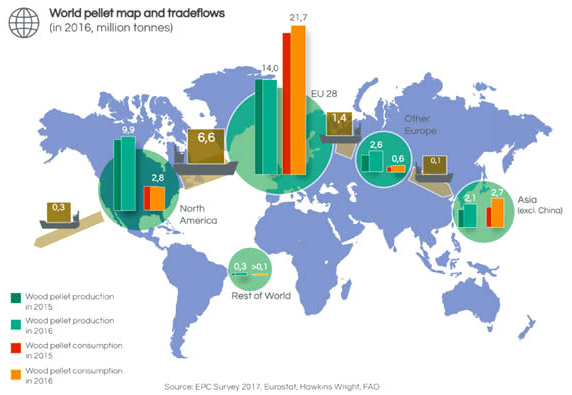 Get In Touch
We receive enquiries in English, Español (Spanish), Русский язык (Russian), Français (French) and العربية (Arabic). Our professional team will reply to you within one business day. Please feel free to contact us!