sawdust pellet mill
Our sawdust pellet mill, ZLSP 550B pellet mill, has much larger pellets output capacity than other flat die sawdust pellet mills. This sawdust pellet mill is flat die designed and roller-turned. It has a series of 3 rollers on its horizontal flat die. It is made of superior alloy steel and processed by heat treatment, thus their hardness can be over HRC50, which guarantees the machine's stable continuous work and prolongs its service life.
When making sawdust pellets, its flat die is stationary, while the 3 rollers are rotating to distribute the sawdust evenly and compress them into the holes in the flat die to form sawdust pellets. Below is the picture of ZLSP550 flat die sawdust pellet mill and its flat die and rollers.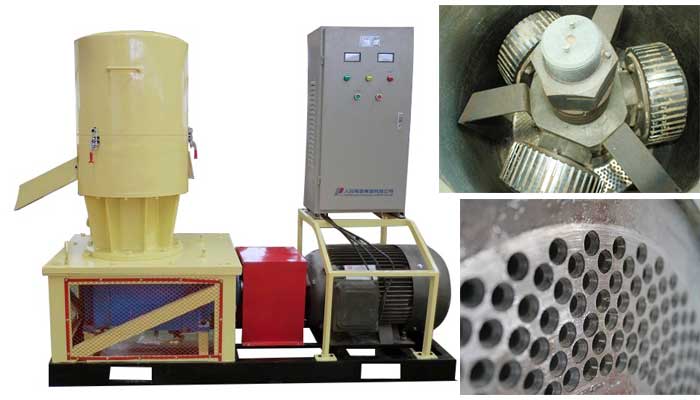 Technical Data of Sawdust Pellet Mill
| Type | Power(kw) | Capacity(kg/h) | Weight(kg) | Dimension (mm) |
| --- | --- | --- | --- | --- |
| ZLSP550B | Three phases 55 | Sawdust 500-800 | 3500 | 2300*750*1850 |
Structure of Sawdust Pellet Mill
This sawdust pellet mill is consisted of the foundation frame, motor, decelerator, power transmission system and electrical control system, etc. And below is its structural chart.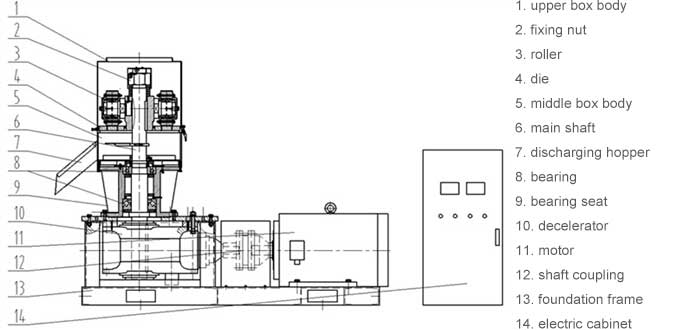 This sawdust pellet mill is also capable of making various kinds of biomass pellets from a wide range of raw materials, such as: wood shavings, wood chips, bagasse, grass, peanut shells, alfalfa, bamboo bagasse, switch grass, corn stalks, and other agricultural residuals, and forest wastes.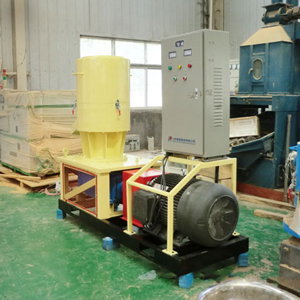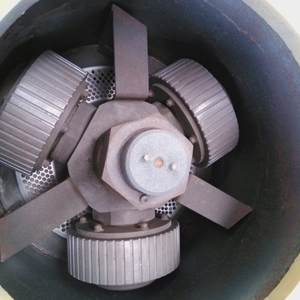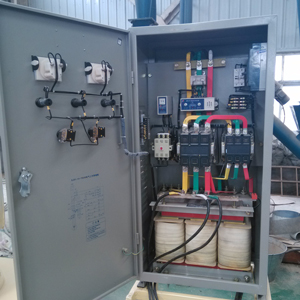 How to operate this sawdust pellet mill?
Make sure that proper space is between the flat die and the rollers, shown in the following picture. Release the locking bolt before the raw material is feed into the pelleting machine. Screw the fixing nut in a clockwise direction to the largest degree, and screw with the wrench in counter-clockwise by 15°-30°. Later, tighten the locking bolt at last.
Before making pellets, adjust the distance between the feed scraper and the flat die to be around 10 mm, the optimal distance. The feed stock should be fed on the lighting of the running button which may take a relatively longer time because of the large power motor to ensure the good performance of the pellet mill.
Preheat the sawdust pellet mill before pelletizing. How to preheat the pellet mill? Insert the oily mixture into the pellet mill in order to preheat the die above 50 degrees Celsius. Oily mixture proportion: 5-10 kg biomass materials mixed evenly with 10 % of used engine oil.
For more specific information about how to operate this ZLSP550 sawdust pellet mill, please watch the following video for detailed installation and demonstration.
Sawdust and Sawdust Pellets
Sawdust is a raw feedstock from wood sawing process. Sawdust has very limited application and its burning efficiency is very low. However, sawdust pellets have wide application and high burning efficiency.
As a new kind of sustainable biofuel, sawdust pellet gains the application as energy resource, and it also names as wood pellets in more general term. Sawdust pellets have wide application, such as: power plant, biomass boiler, house hold BBQ back, centralized steam boiler, horse bedding and other animal's stables. Compared with sawdust, sawdust pellets have many advantages, like:
High heating energy and efficiency,
Low moisture to improve burning and transport effectiveness,
Easy handling and storage,
Easy control and broad application, and
Suitable for most boiler grating system.
Get In Touch
We receive enquiries in English, Español (Spanish), Русский язык (Russian), Français (French) and العربية (Arabic). Our professional team will reply to you within one business day. Please feel free to contact us!