250-350kgh mobile pellet line
GEMCO mobile wood pellet plant (MPL300) is a newly designed small wood pellets production line. This mobile wood pellet plant also contains all the necessary equipment for making wood pellets. Except for wood pellets, this movable pellet plant is able to make pellets from a wide range of biomass materials, such as: rice husks, sawdust, wood shavings, corn stalk, cotton stalk, twigs, wood chips and other wooden materials, alfalfa, bagasse, and peanut shell, etc.
This small moveable pellets making line is very popular, especially in Europe. It is easy to move thanks to its light weight and compact structure. Below are pictures of this mobile wood pellet line from different views.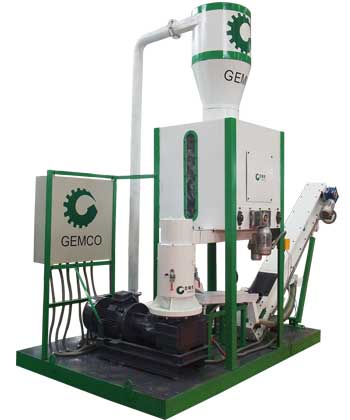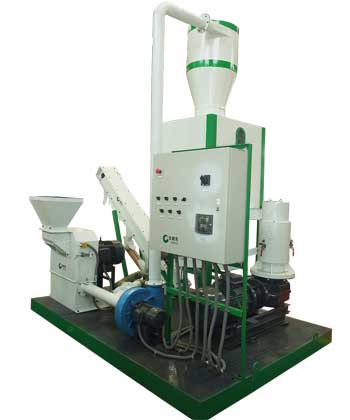 Technical Data of Mobile Wood Pellet Line
| Model | Capacity | Power | Dimension | Pellet Diameter | Pellet Density |
| --- | --- | --- | --- | --- | --- |
| MPL300 | 250-350kg/h | 41.25kw | 3500*1960*3500mm | 6mm-12mm | 1.1-1.3t/m3 |
250-350kg/h Mobile Pellet Line Structure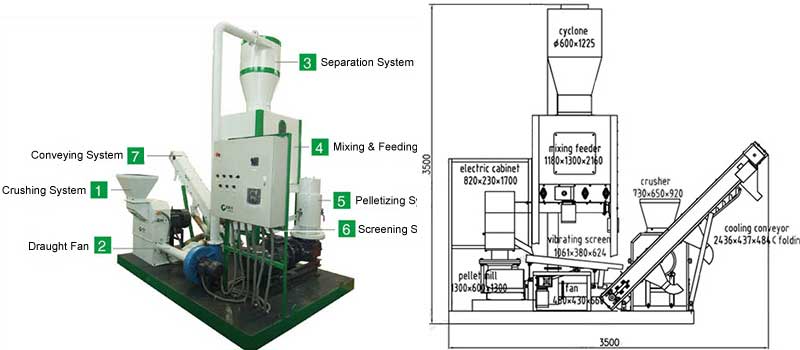 This pellet plant integrates the processing functions of crushing, pelletizing, cooling, transporting, etc into one complete pellet plan, improving working efficiency remarkably and lowering your wood pellets production cost. The feed-in capacity can be adjusted consistently and stably to ensure sufficient supply of material and avoid surplus feedstock, which guarantees the excellent performance of pellet machine. Moreover, one person is enough to operate the mobile wood pellet plant by simply adjusting the operation buttons, thus reducing labor cost effectively. The following is the picture of this small portable pellet line's main parts.


Key Parts of Mobile Wood Pellet Plant
Mobile wood pellet plant consists of hammer mill, cyclone separator, mixing bin, water tank, screw conveyor, wood pellet mill, vibrating screen, scraper conveyor, electric cabinet, and foundation frame. The water tank is next to the vibrating screen to adjust moisture. When the water tank is fulk with water, the pump motor will start. Filtering water can be controlled by the adjusting button according to your needs.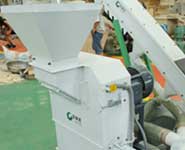 Hammer Mill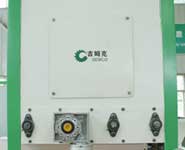 Storage Bin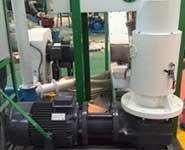 Pellet Mill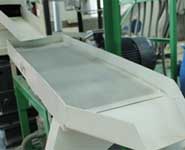 Vibrating Sieve
Gemco Mobile Pellet Plant operation process

Hammer Mill
15 hammer blades, and their positions can all be adjusted
Crush materials of 20mm or less in diameter, and the diameter of final crushed material is between 3-5mm.
Pneumatic Conveying Unit
It contains a 2.2kw air blower, wide pipeline and cyclone separator. It efficiently conveys the crushed material into the mixing storage bin. It is connected with mixing storage bin and bucket conveyor with semitransparent soft pipes to cool pellets and collect powder and dust.
Material Mixing Storage Bin
Four paddle type mixers are driven. Its highest mixing and storage level at 800mm from its bottom. Two portholes are on both sides for monitoring and observation.
Screw Conveyor
It is driven by frequency conversion speed controlled motor to convey the crushed material evenly from the mixing storage bin to the pellet mill. And it conveys powders of raw material into the wood pellet mill.
Wood Pellet Mill
The wood pellet mill consumes low power and makes wood pellets with high efficiency. Wood pellets have smooth surface and high density, and their diameter is usually 6mm and 8mm.
Water Tank
It is connected to the pellet mill machine and used to adjust moisture content of the crushed raw material for making pellets. The tank contains 100Lwater and the water pump is at 24V.
Vibrating Sieve
The size of its mesh can be adjusted according to your specific requirements. A pipe below the vibrating sieve is connected to collect powder and dust.
Scraper Conveyor
The scraper conveyor's length and height can be extended by adding one extra section. And there are five positioning joints at the end of the conveyor, therefore, you can adjust the height and angle of the conveyor easily.
MCC Control Center
Its electronic components are made by Schneider Electric up to international standard. Besides, it adopts emergency stop and smart power lock. Two frequency converters are used to control the speed of the Screw Conveyer and Scraper Conveyor. The control cabinet is with dust prevention. The emergency stop and smart power lock is adopted.
Get In Touch
We receive enquiries in English, Español (Spanish), Русский язык (Russian), Français (French) and العربية (Arabic). Our professional team will reply to you within one business day. Please feel free to contact us!