gasoline pellet mill
Gasoline pellet mill is powered by gasoline engine. As a DIY pellet mill, gasoline pellet mill is light in weight, portable, and is much easier to start in cold weather conditions than diesel engine powered pellet mills.
The die and rollers of the gasoline pellet mill are made of high quality, heat treated, alloy steel. They have 3-4 times the life span of the typical dies and rollers found on other pellet mills. What's more, gasoline pellet mill operates by "direct drive" power transmission. It has no belts, which means no slipping. The entire drive assembly is contained inside an oil filled gearbox. The gearbox housing is constructed of cast iron.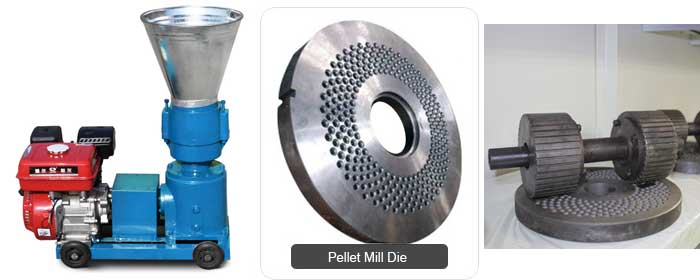 Technical Parameter of Gasoline Pellet Mill
| Type | Power (Hp) | Output (kg/h) | Weight (kg) | Package size (mm) |
| --- | --- | --- | --- | --- |
| ZLSP-150Q | 10 | 90-120 | 180/220 | 1000*500*750 |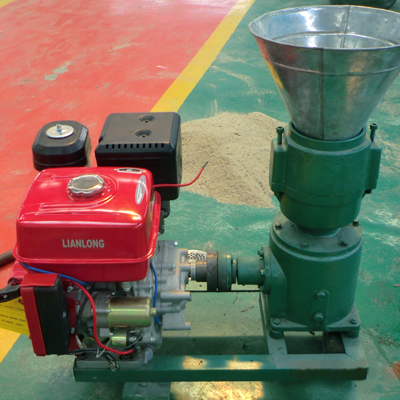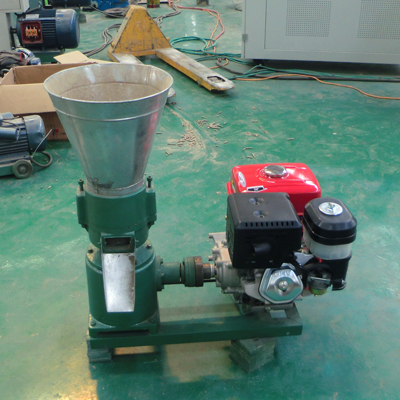 Advantages of Gasoline Pellet Mill
The evolving speed of the machine can be controlled by adjusting the gas engine according for different kinds of materials. It enjoys many advantages, such as:
simple design & compact structure & small size,
low power consumption & high efficiency
easy operation & little maintenance
durable spare parts. Reliable quality of broad use
steady running & long service life.
How does the gasoline pellet mill work?

Raw Material for Making Biomass Pellets with Gasoline Pellet Mill
This gasoline pellet mill makes biomass pellets from various raw materials, such as: maize straw, peanut shell, rice husk, corncob, cotton seed hull, wheat-straw, sunflower seed shell, wood chips, wood shavings, sawdust, cotton stalk, weeds, etc. into hardwood pellets without any additive.
Besides, it is also suitable for raw materials which are difficult to form with low bonding ratio. Furthermore, organic bacterial manure, organic fertilizer and compound fertilizer are applicable to pelletize under low temperature.
Tips of Making Pellets with Gasoline Pellet Mill
Each time before making biomass pellets with this gasoline pellet mill, the machine needs warming up by oil mixture repeated for about 5 minutes. When the temperature reaches 80-100℃, the feed pellet press can make good pellets smoothly.
Oil mixture receipt: mixed 3-5kg raw material with 10% oil evenly.
About Rice Husk and Rice Husk Pellets
Rice husk, also called rice hull, is the outermost layer of the paddy grain separated from the rice grains during the milling process. Rice husk is the main by-product of the rice processing industry, and sometimes considered as waste from the rice miller. And it's usually very easy, cheap and convenient to collect rice husks.



Rice husk pellets are made from rice husks, and mainly used as green and clean fuel. Rice husk pellets have wide applacation, such as: coal fuel power plant, biomass power plant, industrial boiler, animal bedding, home heating and cooking, etc. Making rice husk pellets is more and more popular, and there are good reasons for making rice husk pellets.
Get In Touch
We receive enquiries in English, Español (Spanish), Русский язык (Russian), Français (French) and العربية (Arabic). Our professional team will reply to you within one business day. Please feel free to contact us!