industrial pellet mill
Industrial pellet mill, also called ring die pellet machine or large scale pelletizer, is ring die designed. The extrusion die is circularly vertical with a series of rollers indside. Both the rollers and the die operate on the vertical axis, and therefore the inner and outer edges of the rollers cover the same distance across the surface of the die. Thus, the raw materials cannot be skipped being compressed by the ring die and rollers, which extends the service life of both ring die and rollers. When making pellets, the raw materials are compressed into the holes in the ring die to form pellets. And a series of rollers besides the ring die will cut the emerged pellets into the same length. Then, the uniform pellets are thrown out of the pellet mill.
GEMCO industrial pellet mills have been exported to many countries around the world. The ring die pellet mill is mainly used to build large scale pellets making lines and pellets plant for industry or commercial business. This large pellet mill is generally used with wood chipper, hammer mill, rotary dryer, pellet cooler, pellet sifter, and pellets packing machine to make the complete pellets industrial production line. Pellet mill is the key equipment in pellets plant as it decides the quantity and quality of the final product pellets. GEMCO ring die pellet mill for industry is made of high quality iron and steel. The pellets made by our machine enjoys features of smooth, high density, no cracking and uniform length. These pellets made by our clients have made large fortune and received high rate of return on investment for them! And we are sure that you can make money with our pelleting machine in pellets business too! The following picture is the process of making wood pellets with industrail wood pellet mil in the biomass pellets manufacturing line.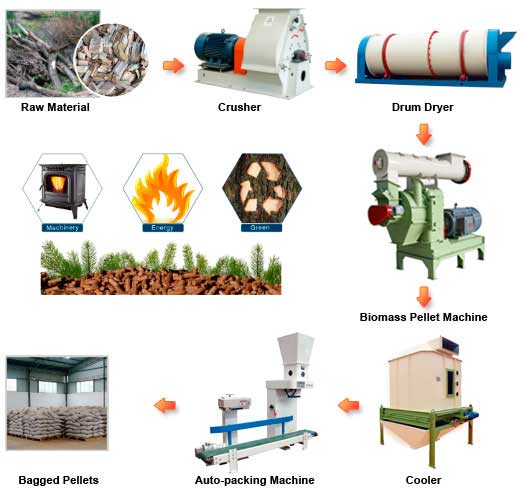 GEMCO industrial pellet mill mainly includes sawdust pellet mill (BPM35, BPM40 and BPM45) and wood pellet mill (BPM420 and BPM508). Both of these ring die pellet mills have received wide popularity and reputation among our customers domestic and abroad.
Kindly notice: Theese 2 kinds of GEMCO industrial pellet mill both can make pellets from large variety of biomass materials, such as: switch grass, bagasse, bamboo, peanut shells and rice husks, etc. The reason for being called as sawdust pellet mill and wood pellet mill is their pellets output capacity is counted on sawdust and wood shavings as raw material.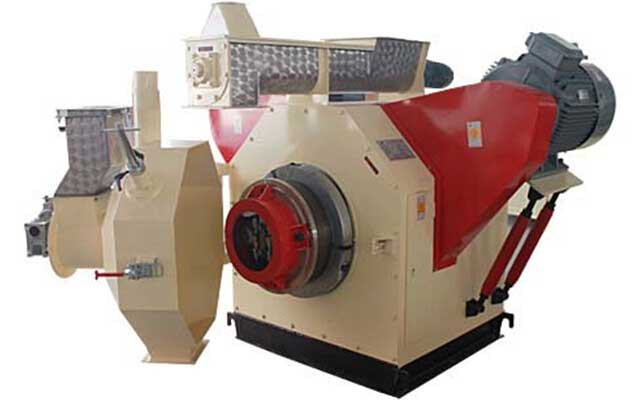 Sawdust Pellet Mill | Saw Dust Pellet Making Machine
Industrial sawdust pellet mill is widely used in large scale sawdust pellets production line. It can also make various biomass pellets excerpt sawdust pellets....
Read More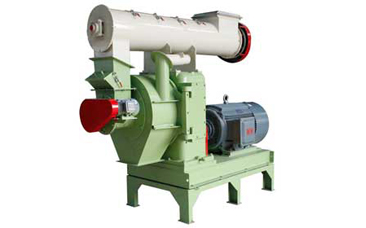 Wood Ring Die Pellet Mill | Industrial Pellet Mills
GEMCO industrial wood pellet mill is a large ring die pelletizer for commercial use and pellets business. It can make both hardwood pellet and softwood pellet....
Read More