industrial wood pellet mill
detailed steps of manufacturing wood pellets in complete wood pellet plant
here.
Pictures of Industrial Wood Pellet Mill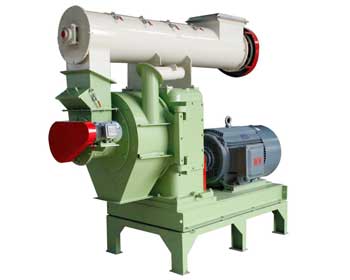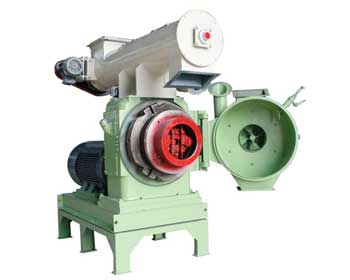 Technical Data of Industrial Wood Pellet Mill
Model
Power (kw)
Packing Size (mm)
Net Weight (kg)
Capacity (ton/h) Sawdust/Stalks
BPM 420
Main Motor
90
2500*1100*1900(2300)
3T
1.2~1.5/1.5~2.0
Feeding Machine
1.5
Conditioner Motor
2.2
BPM 508
Main Motor
110
2800*1100*1900(2300)
3.7T
1.5~1.8/2.0~2.5
Feeding Machine
1.5
Conditioner Motor
2.2
The diameter of pellets made by this kind of ring die pellet mill mainly has
6mm
,
8mm
,
10mm
, and
12mm
, etc.
Raw Material Processed by Industrial Wood Pellet Mill
Except sawdust and stalk, ring die wood pellet mill can also make biomass pellets from other raw materials, such as: wood chips, wood shavings, both hardwood and soft wood, EFB (empty fruit bunch), bagasse, palm fiber, switch grass, alfalfa, peanut shell, and bamboo bagasse, etc.

Features of Industrial Wood Pellet Mill
This ring die wood pellet mill adopts aerodynamics technology to reduce the temperature of the pelletizing chamber to around 90°C. As a result the machine can operate continuously.
It is driven by the most famous brand of motors in China: WANNAN motors perform better than Simens. The electrical components are made from DELIXI (same brand that Chinese satellite launch center uses).
Timing feeder can control the feed to reduce the blockage.
The pelletizing machine's body is more durable as it is comprised of ductile iron.
The industrial wood pellets making machine is equipped with the improved U type screw conveyor. Its adjustable feeding speeds allow for continuous feeding without blockage.
The pellets output capacity increases by adding another force feeder made from stainless steel. This increases the feed spread area.
The pelleting machine is driven by high precision gears. The gears are treated by hardness quenching and processed by a milling machine. Thus maintain high concentricity with the shaft. These guarantee high performance and improved capacity over belt driven models.
Lubrication System, adding grease to main shaft guarantees lubrication without having to turn the machine off.
The specially designed lubrication system allows operator to lubricate the pellet machine even when it is working.
Air cooling system is adopted to prevent the machine from getting overheat.
The machine utilizes imported FAG bearings and oil seal to give the machine a higher efficiency, stability and low noise.
Advantages of Industrial Wood Pellet Mill Keys Parts
GEMCO holds one patent on ring die and 4 utility model patents on pellet mills. The key working parts become stronger after modifying the material, heating processing technology etc. These main parts are forging pieces. The ring die is assembled by quick-discharge clip. Strengthened high-chromium alloy and heat treatment is used for main working parts, so it performs extremely well in making hardwood pellets.
The main driver utilizes high precision gear transmission instead of belt transmission to increase 20% efficiency.
Key Parts of Industrial Wood Pellet Mill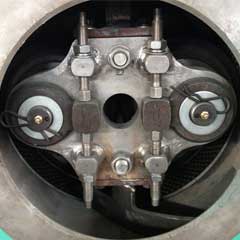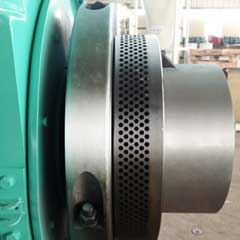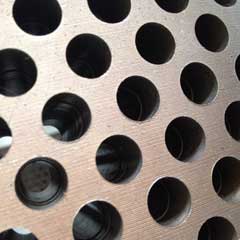 The latest processing technology of ring die can guarantee it not cracking while in use, thus making sure one ring die can produce at least 800-1000 tons of pellets. (Note: roller and ring die are wearing parts, they shall be changed together even only one of them is worn out.)
Industrial wood pellet mill uses imported bearing (NSK) and seals fort better transmission, stable operating, and less noise.
The pelletizing machine adopts advanced compensation serpentine-spring coupling which are safer, provide a new structure, and lower failure rate during operation.
Get In Touch
We receive enquiries in English, Español (Spanish), Русский язык (Russian), Français (French) and العربية (Arabic). Our professional team will reply to you within one business day. Please feel free to contact us!