make rice husk pellets
Rice Distribution
Rice is the staple food for over half the world's population and the second largest produced cereal in the world. Approximately 480 million metric tons of milled rice is produced annually. Rice is the most commonly eaten daily foodstuff for more than two thirds of the world's population. Rice grows from the tropics to subtropical and warm temperate countries up to 400S and 500N of the equator. Four major environments are generally recognized as follows: Irrigated, Rainfed lowland, Upland, and lastly Flood prone. 92% of rice is grown in Asia where 60% of the world's people live. China and India alone account for 50% of the rice grown and consumed. Together with Indonesia, Bangladesh, Vietnam, Myanmar, Thailand, the Philippines, Japan, Pakistan, Cambodia, the Republic of Korea, Nepal, and Sri Lanka, Asian countries account for 90% of the world's total rice production. Other major non-Asian rice producing countries include Brazil, the United States, Egypt, Madagascar, and Nigeria, which together account for 5% of the rice produced globally.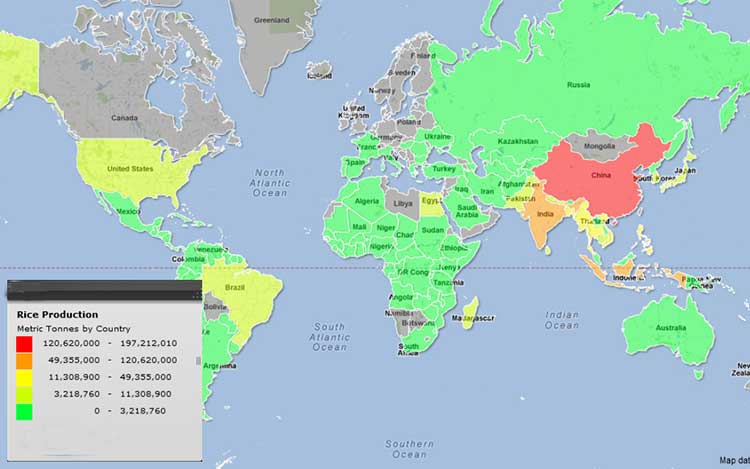 However, only about 4% of the world's rice production is traded internationally. Thailand is world's leading rice exporter, selling about 4–6 million tons yearly. The United States is the second largest exporter, even though it ranks 11th in production. It produces 6 million tons yearly and market about 40% of it.
What is Rice Husk?
Rice husk, also called rice hull or chaff, is the outmost later of the protection encasing a paddy grain. Rice husk is usually separated from the rice grains during the milling process. As a major by-product of the rice milling industry, rice husk is one of the most commonly available lignocellulosic materials that can be converted to different types of fuels and chemical feedstocks through a variety of thermochemical conversion processes.
Rice Husk Properties
Rice husk is a yellowish color and has a convex shape. It is slightly larger than a grain of rice, thus lengths up to 7mm are possible. Typical dimensions are 4mm by 6mm. It is lightweight, having a ground bulk density of 340kg/㎥ to 400 kg/㎥. Around 20% of paddy weight is husk and rice production in Asia produces about 770 million tons of husk annually.
Rice husk contains 75-90 % organic matter such as cellulose, lignin etc. and rest mineral components such as silica, alkalis and trace elements. A typical analysis of rice husk is shown in the following table. The content of each of them depends on rice variety, soil chemistry, climatic conditions, and even the geographic localization of the culture.
Typical Analysis of Rice Husk

| Properties | Range |
| --- | --- |
| Bulk density (kg/m3) | 96-160 |
| Hardness(Mohr's scale) | 5-6 |
| Ash,% | 22-29 |
| Carbon, % | ≈ 35 |
| Hydrogen,% | 4-5 |
| Oxygen,% | 31-37 |
| Nitrogen,% | 0.23-0.32 |
| Sulphur,% | 0.04-0.08 |
| Moisture | 8-9 |
Rice husk is unusually high in ash compared to other biomass fuels in the range 10-20%. The ash is 87-97% silica, highly porous and light weight, with a very high external surface area. Presence of high amount of silica makes it a valuable material for use in industrial application.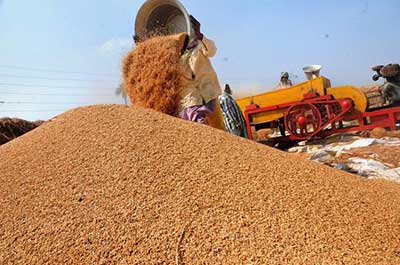 Rice husk is low in density and has an unusual shape, which pose storage and transport challenges. Hemnce why it is usually ground and packed in PP bags, or if in powder format in lined bags (PPL). Bulk loading is possible, but unloading via closed bucket or suction is recommended.
Rice husk was largely considered a waste product that was often burned or dumped on landfills, according to Martin Gummert, postharvest expert at the International Rice Research Institute. "In Vietnam, it used to be a waste some years ago and was dumped in the rivers, causing a big problem, but now it has a value," Mr. Gummert said. "In fact, in most countries, rice husk is not waste anymore." Some enterprising companies are turning it into various products not only for the eco-conscious market place but also for the industrial sector. And to make full use of rice husk in industry, rice husk pellets are widely used in industrial boilers for heating and also used to produce electricity.

Why Make Rice Husk Pellets?
Rice husk is difficult to ignite and it does not burn easily with open flame unless air is blown through the husk. It is highly resistant to moisture penetration and fungal decomposition.
Handling of rice husk is difficult because it is bulky and dusty.
Rice husk has low bulk density of only 70-110 kg/m³, while the bulk density of rice husk pellets is 180kg/m³.
Rice husk requires large volumes for storage and transport, which makes transport over long distances un-economical.
Below is the picture of rice hulls and rice husk pellets.

Rice Husk Pellet Advantage
Rice husk pellets has a high calorific value( 1kg/ kgcal 3600), minimize production costs and small dimension convenience to any boiler rooms, lower transport costs, more economically efficient than coal, the amount of harmful such as sulfur and nitrogen are very low, extending the life of team boiler. Rice husk pellets as energy for heating and cooking can ease the environmental pressure caused by the traditional fossil fuels like oil and gas. Compared with rice husk, burning rice husk pellets is muc more clean and efficient.
As rice husk pellets have the uniform shape and high density, they are easy and convenient to transport and store. What's more, their regular and samne shape make the feeding of automated heating system (for example biomass boiler) more easily.
Rice husk pellets have various applications, such as heating in furnaces, biomass boilers, pellets stoves, and other heating systems, etc.
Rice Husk Pellet Mill
Rice husk pellet mill, also called rice husk pelletizer or pellet press, is used to make rice husk pellets. Rice husk pellet mill can be divided into small and large two types. The small type is usually flat die designed, while the large one ring die designed.
Small rice husk pellet maker
is mainly used at home, on farm or for other individual uses. Residential rice husk pellet press mainly includes electric rice hulls pellet press, diesel pellet mill,
gasoline rice husk pellet press
and PTO pellet maker.
Large rice hulls pellet press
is for large scale rice husk pellets production, usually for industrial or commercial purposes. The following are pictures of both small and large rice husk pellet mills.
Small & Large Rice Husk Pellet Mills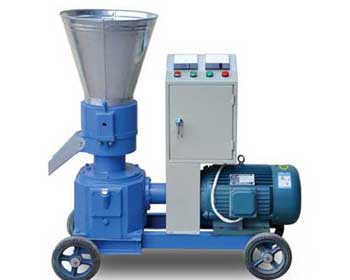 Small Rice Husk Pellet Mill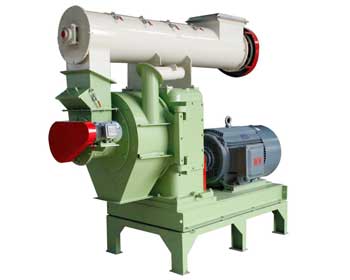 Large Rice Husk Pellet Mill
Get In Touch
We receive enquiries in English, Español (Spanish), Русский язык (Russian), Français (French) and العربية (Arabic). Our professional team will reply to you within one business day. Please feel free to contact us!