raw material free test
Before buying a pellet mill or establishing a pellets production line, you may want to know what exactly are the final pellets like, pellets' density and energy, as well as the pellets plant's output capacity.
As a professional leading Chinese manufacturer and supplier of machines in the biomass pellets production line, GEMCO pellet mills are able to make high-quality pellets from numbers of biomass raw materials.
Considering typical endemic pellet plants in different countries and regions, the demand for moisture content of the raw material and adjustment of pellet mills, as well as the capacities of machines in pellets making line may be different. Considering these, GEMCO offers free raw material test for any kind of biomass materials that you are not sure about its pelletizing result.
How to test your raw material for making pellets?
What you need to do is to send us a sample of your raw material for testing in our biofuel laboratory. Then we make pellets from your materials with our pellet mills. In the test run, we test our machines' ability to pelletize your material, find the approximate production rate per hour and recommend the best-suited die and machine settings for you. In return, we will send you back the processed samples with a detailed report that includes:
Before and after material samples
A description if the testing process of your material
photos and videos of the pelletizing result
Any special recommendations for making pellets from your material.
Besides, GEMCO will offer you the most proper and economical budget, also including pellet mill's spare parts, like dies and rollers.
In order to run the test, we require about 50kg raw material with the moisture content less than 20%. Your raw material had better be crushed into small powders or the reasonable size to feed into our machines.
If you would like, GEMCO can arrange for you to visit our test center and witness your sample testing.
Below are the pictures of some of the pellets made from different biomass materials with GEMCO pellet mill.
Biomass Pellets Made from Different Raw Materials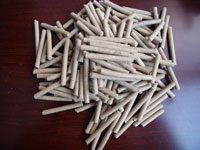 Bran Pellets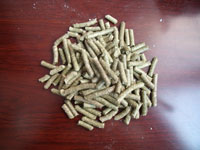 Corn Stalk Pellets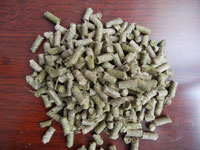 Lawn Grass Pellets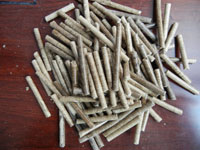 Green Bamboo Pellets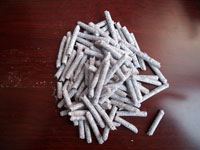 Paper Pellets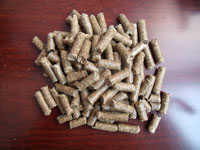 Pineapple Peel Pellets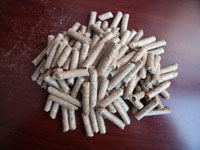 Pine Pellets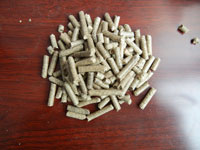 Rape Stalk Pellets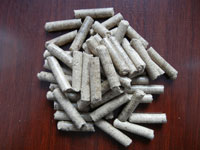 Peanut Shell Pellets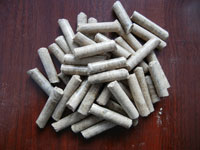 Rice Husk Pellets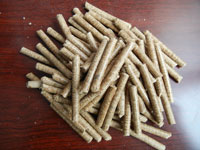 Tea Bamboo Pellets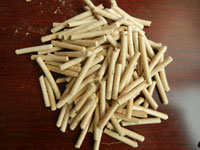 White Pine Pellets
GEMCO has successfully test various materials for making pellets for our customers. And GEMCO is ready and willing to test for you! Please feel free to contact us now!
Get In Touch
We receive enquiries in English, Español (Spanish), Русский язык (Russian), Français (French) and العربية (Arabic). Our professional team will reply to you within one business day. Please feel free to contact us!