Smart ways to make use of waste papers
Where are the waste papers from?
Waste paper refers to papers discarded, superfluous, or not fit for use. Waste paper includes newspaper, pizza boxes, cardboard, junk mail, useless documents, etc. We all have seen the rising awareness of protecting forestry resources. Even the use of paper has been reduced. But there are still many waste paper emerging everyday.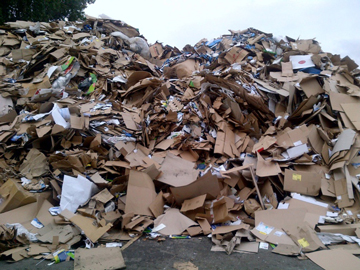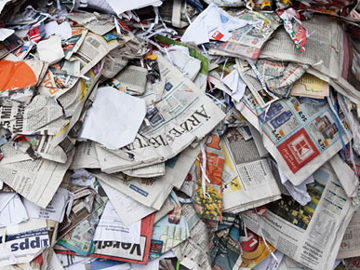 Smart ways to use waste papers
Clear glass slag
This is one of the most common uses of waste papers. You can clear any glass pieces, broken utensils and windows with the waste newspaper.
Covers the racks
Waste papers can be used to cover the wardrobe and cabinet racks, so as to protect them from stains and damages. You can use waste papers to cover the book shelf, shoe rack, wardrobe and cabinet racks before placing the clothes, shoes and kitchen boxes. It can protect the racks and keep it clean.
Fast drying
Going to office in a hurry and wet your shoes? Wipe off the water with a paper. The soaking capacity of paper is conspicuous. If you have dropped coffee or tea on your wooden desk, just wipe it off with a waste paper. It is an emergency solution for drying up shoes, tables and utensils.
House decoration
Instead of throwing or selling the waste paper, use them with a little creativity to decorate your house. There are numerous ideas to decorate your house with waste papers. It is a cheap and eco-friendly way to change the look of your house. You can make paper flowers, color them and even make paper lamps.
Make toys
Kids love playing with new toys. Why not use waste papers to make airplanes, boat, animals and birds? Use your creative skills and make your kid play with them. You can even decorate your kids' room with them.
Identify the viability of seeds
Want to be sure whether the seeds will sprout or not? Cover the seeds with wet paper towels or waste papers. Leave them for two weeks and check. If the seeds sprout, you can use them for planting.
Wipe dry the iron utensils
This is one amazing use of waste paper. Prevent your iron pots and utensils from getting rusted by cleaning them with papers. It has strong water absorption ability. You can use them after washing the utensils.
Wipe off extra makeup
Having used extra dark lipstick? Just press a paper on the lips and make a pout. Your lipstick will be lightened.
Keeps the food fresh
Wrap green leafy vegetables with paper to keep them fresh for longer. You can also wrap bread and store it to keep it fresh for longer.
Making waste paper pellet fuel
You can use a pellet machine to make waste paper into biomass pellet for burning in your stove or boilers.
How to make waste paper into pellets?
Pellet making machine , it also can called pellet machine and pellet mill. It is a machine that makes various biomass materials into pellet fuels.
Process of biomass pellet production: prepare raw material -- crush them with hammer mill --- make pellet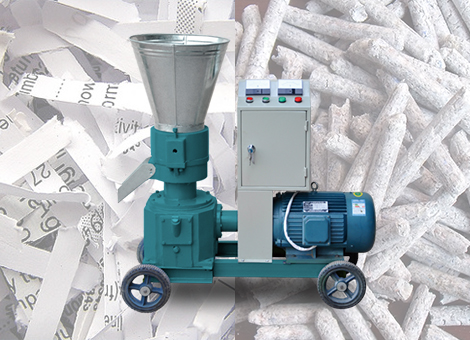 Use waste paper pellets for heating
Pellet stoves are heating devices and substitutes for wood-burning stoves. They are new energy equipment that can reduce our reliance on fossil fuel. Pellet stoves looks like wood-burning stoves, but they adopt biomass pellets as fuel.
Biomass pellets are molded sawdust, leaves and other biomass materials such as crop waste or waste paper. You can buy wood pellet from manufactures, or make your own with a pellet machine.
Flat die pellet machine is a small type suitable for home use. It is cost-efficient and can save your cost for buying biomass fuels. Making waste paper into pellets can also solve the garbage pollution.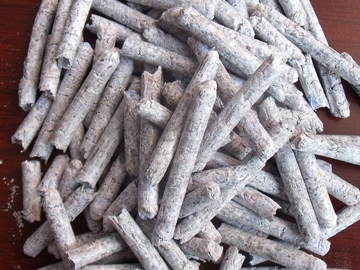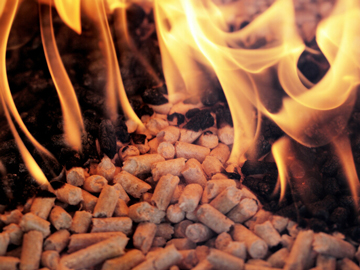 Get In Touch
We receive enquiries in English, Español (Spanish), Русский язык (Russian), Français (French) and العربية (Arabic). Our professional team will reply to you within one business day. Please feel free to contact us!