How to choose small wood pellet machine?
Small wood pellet machine is used to make pellets from agriculture and forestry wastes, such as straw, sawdust, rice husk and bark. Through pre-treatment and pelletizing, these bulky materials become high-density pellet fuel.
With the increasing demand of biomass fuel, small pellet machine has broad market prospect. To engage in biomass business and make profit, you need choose a good pellet machine supplier. In this passage, I'll introduce the factors you should consider when choosing small pellet machines.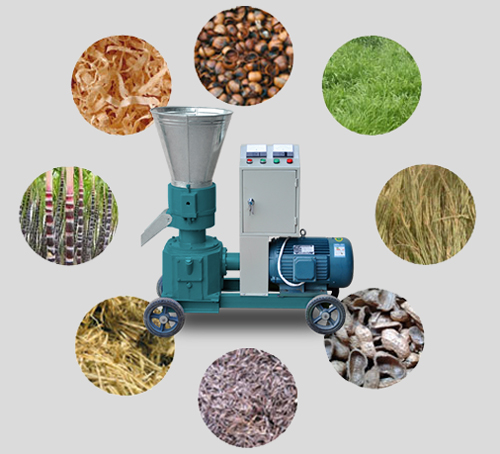 High quality small pellet machine have to meet the following standards.
High quality small wood pellet machine can be applied to various kinds of materials, whether they are individual or mixed together. The density of wood pellets should be 1.1-1.3g/m3. To make 1 ton of wood pellets, the power consumption should be between 35℃ and 80 ℃.
The roller and flat die are wear parts of small pellet machine. Their hardness determines the working life of pellet machine. You'd better choose those made of superior alloy steel, whose hardness should be no less than 50 HRC.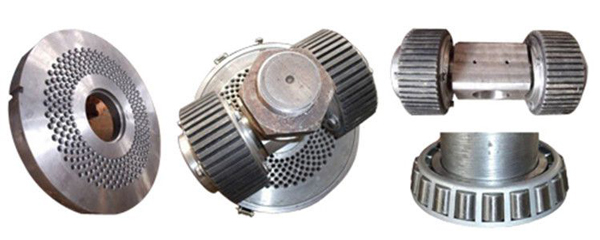 High quality small pellet machine allows you to feed dry materials to it and get dry pellets, which we call "dry in and dry out". You don't need to add any binders because the molten lignin can help form the pellets.
To ensure efficiency, the drive system should be bevel gear drive rather than belt drive or worm gear drive. It has higher efficiency and longer working life, and avoids the slippery of belt.
To ensure safety, the power system should conform to the CE standard. It is better to have an emergency button on electric control cabinet, so that operators can shut it down when something is wrong.
It is inevitable that you will encounter some problems and fault when using small pellet machine. So you need to take after-sale service into account. The warranty period should be at least 1 year. Suppliers are supposed to provide life-long after sale service and free reparation.
How can you choose a suitable small pellet machine?
You should be clear of your daily pellets production, and choose the pellet machine with suitable capacity. Take Gemco for example. The production capacity of our small pellet machine is from 50kg/h to 400kg/h. They are classified into multiple types.
Type
Model
Power
Capacity (kg/h)
Weight (nw/gw)
Packing size (mm)

Electric motor
ZLSP-D 150B
5.5kW
50-100
95/110
800x450x700
ZLSP-D 200B
7.5 kW
80-120
200/230
1050x480x930
ZLSP-D 230B
11 kW
120-200
290/320
1180x540x1000
ZLSP-D 260B
15 kW
160-250
320/360
1240x540x950
ZLSP-D 300B
22 kW
250-400
350/380
1300x560x1100

Diesel engine
ZLSP-D 150A
8HP
50-100
180/220
100x500x750
ZLSP-D 200A
15 HP
80-120
210/240
1460x750x900
ZLSP-D 230A
22 HP
120-200
280/310
1560x850x1100
ZLSP-D 260A
30 HP
160-250
330/360
1200x500x1070
ZLSP-D 300A
41 HP
250-400
410-450
1220x600x1000
After confirming your requirement, you need inspect the quality of pellet machine. The durability is more important than appearance. So pay more attention to the materials. The thicker the shell, the better.
I recommend you to take some of your materials to test the machine, and inspect the practical pelletizing effects. High quality pellets has smooth surface, high hardness and slight elecampane.
Common mistakes in choosing wood pellet machine
Mistake 1: Low power and high production
Some customers want to find a pellet machine with high capacity but low power consumption. But a pellet machine can't achieve large production without high power. So don't be misled by the brag of sellers. You'd better inspect the manufacturers and test the machine in person.
Mistake 2: Price come first
As the saying goes, you get what you pay for. Reasonable price is the guarantee of reliable quality, after-sale service and superior materials. Low price can win customers for a while, but only high quality can maintain customers for long. You will benefit a lot from a wise investment.
Get In Touch
We receive enquiries in English, Español (Spanish), Русский язык (Russian), Français (French) and العربية (Arabic). Our professional team will reply to you within one business day. Please feel free to contact us!