spare parts
GEMCO Quality Pelleting Machines
As a professional manufacturer and supplier of biomass pellet mill, pellets plant, and all necessary equipment for making pellets, GEMCO's product enjoys high quality at the most competitive price. They have won CE and ISO9000 certifications, together with many other certificates.
GEMCO's biomass pelletizing machines mainly include: small residential pellet mills, large commercial pellet mills in industry, mobile and complete pellet plants and other machines related to making biomass pellets. You can rely on the quality of all these product.
GEMCO Original Spare Parts
GEMCO original parts meet GEMCO's high standards. GEMCO has well-maintained stock of spare parts, comprehensive distribution network and expert customer service operators. We can deliver our original spare parts, including mechanical, electrical and electronic components, to anywhere in the world in a short time.
GEMCO precisely manufactured spare parts mainly enjoy the following obvious advantages :
Maintain the value of your machinery
Extend service life circle of machinery
Ensure that the valuable product warranty remains valid
The most needed spare parts are dies and rollers of pellet mills. And we have a large inventory of dies and rollers for any pelletizer of GEMCO. Below are some pictures of pellet machines' dies and rollers. GEMCO pellet mill spare parts have the following features:
They are made of superior alloy steel, durable and wear-resistant.
They are processed by high-heat treatment to extend the working life.
The flat die can be used with both sides. With a large number of experiments, we've achieved the best compression ratio for 30 biomass materials.
Specialized tools are delivered together with pellet machine to facilitate your maintenance and replacement. We can provide instruction book, teaching video and one-to-one instruction to solve any of your problems.

Pictures of Ring Die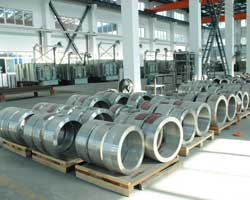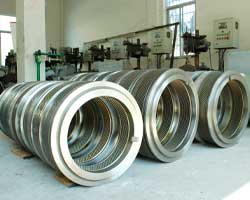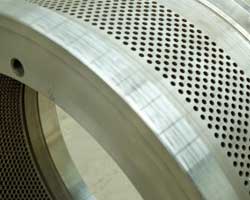 Pictures of Flat Die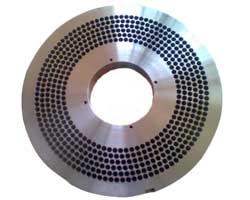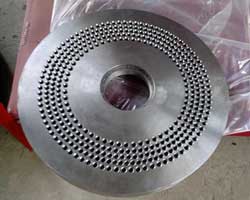 Pictures of Rollers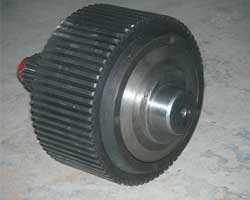 Roller of Ring Die Pellet Mill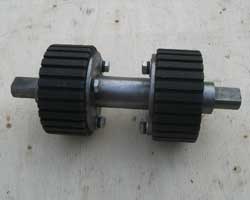 Rollers of Die-turned Flat Die Pellet Mill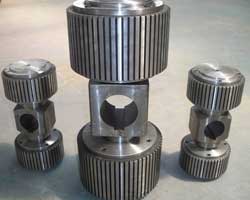 Rollers of Roller-turned Flat Die Pellet Mill
Original spare parts of other machienry like hammer mill and vibrating screen are also supplied. You can contact us for the original spare parts of any of GEMCO machienry, we are happy to delivery them to you as soon as possible!
Get In Touch
We receive enquiries in English, Español (Spanish), Русский язык (Russian), Français (French) and العربية (Arabic). Our professional team will reply to you within one business day. Please feel free to contact us!