How to obtain a wood pellet quality certification?
Currently, global annual wood pellet consumption is around 30 million tons, with the growth rate of 15%. About half of them are for industrial power generation, the other half for heating supply in residence and commercial institutes.
Quality certification is important to wood pellet manufacturers. They can prove their wood pellets can meet the requirement of power generation, and perform well in stoves and boilers.
What is wood pellet quality certification?
Wood pellet quality certification is carried out by an independent third-party certification body. They set standard for the quality of wood pellets. Wood pellet quality certification only applies to heating supply area. Industrial wood pellets don't need quality certification, because the seller and buyers will test samples in their own laboratory.
ENplus and CANplus are the most famous wood pellet quality certification programs. ENplus certification began in 2010 and now account for 80% of pellets sold in the European heating sector. The European Pellet Council (EPC) governs the ENplus program and issues licenses to national pellet associations. CANplus is similar with ENplus. It is Canada's national pellet quality certification program, governed in Canada and not in Europe.
ENplus/CANplus has listed the certification rules and process in the manual. This manual classified the wood pellets into A1, A2, and B 3 degrees based on their ash content, bulk density, moisture content, mechanical durability, pellet length, and fines content.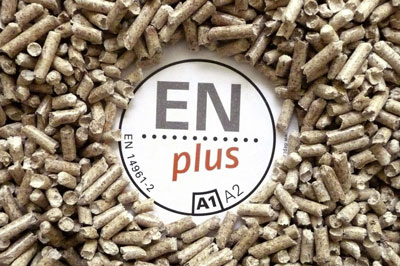 What are the benefits of wood pellet quality certification?
Quality certification can assure customers of your wood pellet quality. Many customers only consider certified wood pellets for their stoves. Quality certification can build your edge over your competitors.
Certification provides market access. ENplus certified pellets take up 80% of The European heat sector. Buyers won't consider those without certifications. In America, the Environmental Protection Agency require all pellet stove users to use certified pellets. In Canada, the new wood heating rules requires only certified wood pellets can be used in stoves.
Institutes involved in wood pellet quality certification
This process involves 3 institutes respectively for inspection, testing and certification.
Inspection institute serve to inspect the wood pellet manufacturers and traders, gather pellet samples, check the production process and raw materials, and submit report to the certification institute.
Testing institute serves to analyze the wood pellet samples to make sure they up to the standard.
Certification institute serves to review the evidence provided by testing agencies and make certification decisions.
All these 3 institutes must hold ISO certifications required by ENplus/CANplus, and must submit an application for joint approval by the European Pellet Council and Wood Pellet Association Canada.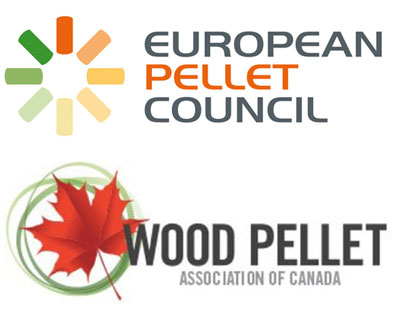 How to obtains a wood pellet quality certification?
To get ENplus or CANplus certification, you should first download an application form from their official website. Next, choose a listed inspection institute for site inspection, and a listed testing institutes for pellet analysis, then send the report to a certification institute.
Inspections must include:
Taking pellets samples for analysis by a testing institute.
Examining operating equipment.
Checking the quality manage system, the documentation of production process, quality policy, and personnel qualifications.
Verifying the origin of raw materials.
Calculation the green house emission.
Verifying the fulfillment of reporting obligations to WPAC.
Validating the self-inspections.
Verifying production and sales figures.
Ensuring that only approved bag designs are being used.
Besides, there are separate procedures for pellet traders and service providers to obtain ENplus/CANplus certification.
Get In Touch
We receive enquiries in English, Español (Spanish), Русский язык (Russian), Français (French) and العربية (Arabic). Our professional team will reply to you within one business day. Please feel FREE to contact us!