What affects the wood pellet prices?
As a renewable and clean energy, biomass pellets are applied in home heating, boilers, industrial production, and power generation. With the increase of market demand, more and more biomass pellet manufacturers emerge. They compete on price and cause the price disparity. Many manufacturers seek price advantages by sacrificing the quality. In this passage, I will introduce the factor that influence the wood pellet price. It can help you to buy high quality and cheap wood pellet fuels.
Wood pellet raw materials
In the market, wood pellets are mainly made of pine, redwood, and poplar. The price pine wood pellets is ¥830/ton, redwood pellets are ¥850/ton, poplar wood pellets are ¥770/ton. With the development of biomass energy industry, sawdust material consumption is increasing every year, which will drive up the wood pellet price.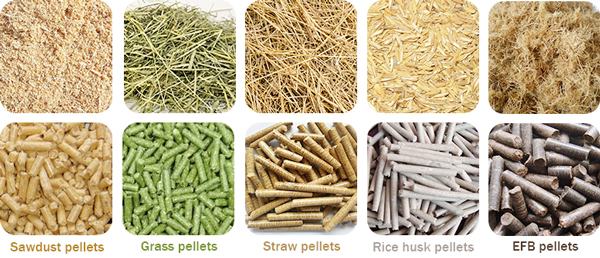 Calorific value
The calorific value of pine and redwood pellets are 4300Kcal/kg, the poplar and weed tree wood pellets are 4100kcal/kg. Generally, the higher the calorific value, the higher the heating efficiency, and the higher the price. The following are calorific value of common woods:
| Woods | Calorific value |
| --- | --- |
| redwood | 4300Kcal/kg |
| poplar | 4100kcal/kg |
| larch | 4022Kcal/kg |
| Pinus koraiensis | 3978Kcal/kg |
| Sawdust mixed | 3896 Kcal/kg |
| Peanut shell | 3812Kcal/kg |
Supply and demand relationship
If the wood pellet manufactures are too many and the wood pellet supply is higher than demand, there will be large quantity of inventory. The suppliers have to lower the wood pellet price to destock. In warm winters, the wood pellet demand decrease and the price will drop. If the price of natural gas or fuel oil go up, the demand and price of wood pellets will increase.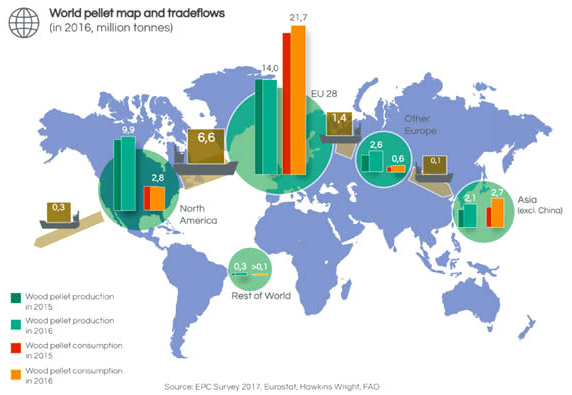 Distance from the supplier
Wood pellets are packed in bags or loaded in bulks and transported by trucks. Usually the bulk wood pellet prices are lower than bagged wood pellet prices. If you have a long distance from the wood pellet supplier, the transportation cost will be high.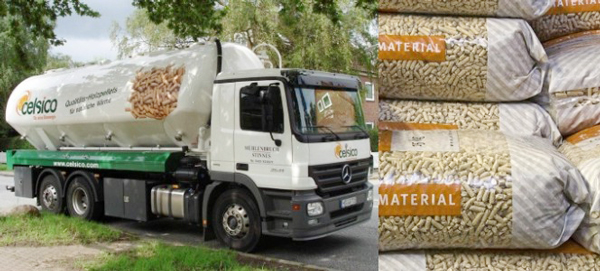 Production cost
Raw material cost
It includes the cost of raw material and the cost of transportation. If the wood pellet manufactures locate near the wood processing mills or furniture factories, it will save a lot of cost for transportation.
Different kinds of biomass materials varies in price. For example, crop straws are cheaper than sawdust for wide sources and low heat value.
Power consumption in production
Besides electricity and water consumption, it also includes equipment wear and tear, maintenance, fixed assets depreciation cost. But such consumptions doesn't cause huge price disparity.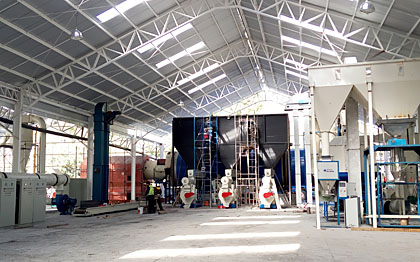 Labor cost
It refers to the salary paid to workers. Many regions have stipulated the minimum wage standard. In some places, labor shortage drives the manufacturers to raise worker's salary. The increasing labor cost also influence the wood pellet price.
Operating cost
It includes the cost of tax, marketing, transportation. It is the last influencing factor for pellet price.
In conclusion, the wood pellet price is influenced by wood pellet quality, supply and demand relationship, distance, and production cost. Owing to different development level, the labor cost, transportation cost varies in different places. The wood pellet price in developed countries is higher due to the high labor cost, rent, and energy cost.
The market prospect of wood pellets
Wide application. Wood pellets are going to play a more important role in industry boilers for heating supply, hot water supply, smelt, and electricity generation.
Policy support. Coal firing has been restricted in many places to reduce pollution. At the same time, local government has made policies to support the use of biomass fuels.
Great market opportunity. Although the wood pellet market grows up rapidly in recent year, the demand is still over supply. Wood pellet market used to concentrate in Europe and North America, now it has expanded to Asia. Japan, Korea and China will be the strongest growth impetus.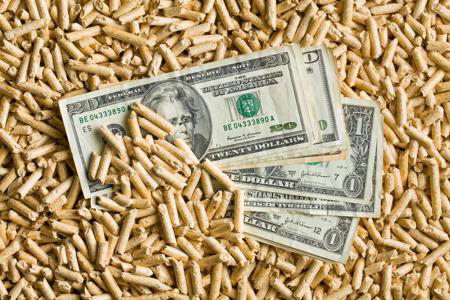 *We are a professional wood pellet machine manufacturer and supplier. We can provide single pellet machine with different drives, and complete wood pellet production line that realize raw material processing, pellet production, cooling and packing. I recommend you to learn about our patented product: all in one pellet mill. It can save your space and cost. If you have interest or questions, please contact us in the form below↓↓↓
Get In Touch
We receive enquiries in English, Español (Spanish), Русский язык (Russian), Français (French) and العربية (Arabic). Our professional team will reply to you within one business day. Please feel free to contact us!