The market prospect of wood pellet mill in 2019 is broad
Now, More and more entrepreneurs want to enter the wood pellet mill industry, but many people are worried about the sales of wood pellets. In fact, there is no need to worry about this problem. Currently, the market prospect of wood pellet mill is considerable, now is a good time to invest in the wood pellet mill factory.
China is a big country with large population, which consumes more than a thousand million tons of coal each year. Accordingly, the air pollution is becoming more and more serious. Because of that, our government came up with coal ban.
The appearance of wood pellet mill, which is a new-type environment friendly equipment, just solve this big problem. This kind of equipment can turn raw materials including wood, branches, straw, grass into wood pellets by some necessary procedures.
Wood pellet mill has many advantages, such as low cost, low energy consumption, high output, high yield and so on. The pellets processed by this kind of equipment can not only completely replace the coal, but also supply energy for power plants, bath centers in large cities, restaurants and hotels, etc. The demand of wood pellets is large in the domestic and international markets. So it's sure that the market prospect of wood pellet mills is broad.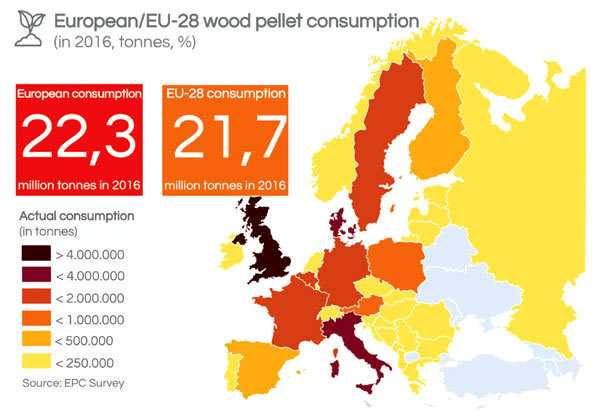 What is the use of wood pellets?
Civil heating and living energy: wood pellets are used for heating because of the advantages of high combustion efficiency, easy to store, easy to use, safe and hygienic.
Biomass industrial boiler: As the main fuel for industrial boilers, it replaces coal, heavy oil and natural gas to solve the problem of environmental pollution.
Power generation: It can be used as fuel for thermal power generation. Each 10 thousand tons of biomass fuel can replace 8 thousand tons of standard coal, reduce 160 tons of SO2 emissions, 80 tons of soot emissions, and 14.4 thousand tons of CO2 emissions. A 4 ton boiler burns 3,600 tons of coal each year. The use of biomass pellet fuel saves 1.7 million yuan over coal, saves 4 million yuan over heavy oil and 2.1 million yuan over natural gas.
Therefore, the current pellet market is getting bigger and bigger basing on its analysis, so we have no need to worry about the sales of wood pellets.
In conclusion, we have already seen the good prospect of wood pellet mills, the market demand is getting bigger and bigger, wood pellet mills will be the first choice for entrepreneurs to become rich and successful. Following the development of the new era, we will learn about the advantages of wood pellet mills. Gemco wood pellet mills can reduce costs for users and achieve efficient production. Whether it is from national policy or economic benefit analysis, investing in a biomass wood pellet mills has a very considerable market prospect.
Get In Touch
We receive enquiries in English, Español (Spanish), Русский язык (Russian), Français (French) and العربية (Arabic). Our professional team will reply to you within one business day. Please feel free to contact us!